How the transition from paper to the digital world can impact your business.
Do you still use paper within your business?  Maybe it's a notepad to write all your very important notes on during meetings.  Maybe it's those wonderful brightly coloured stick-it notes which have random passwords or reminders of your "To Do" list?  Or, have you transitioned to the digital world of cloud software which automatically remembers your passwords (LastPass) and helps you manage your "To Do" list (Asana / Trello)?
Either way, both can greatly impact your business and it is up to you to approach the styles with an open mind and logically assess those impacts to ensure your business is operating in the best way possible in the 21st century.
Let's take a look at how technology has changed the way we do business.
In the 80's, there were 12 new technologies introduced to the world, the top 3 being personal computers, fax machines and mobile phones.  However, they were massive, expensive and clunky at best (though they were far ahead of the game at the time) so only large corporations tended to invest in them.  It wasn't until the late 80's / early 90's when companies like IBM and Apple had refined the technologies enough to ensure they were much more user friendly, affordable, portable and most importantly convenient.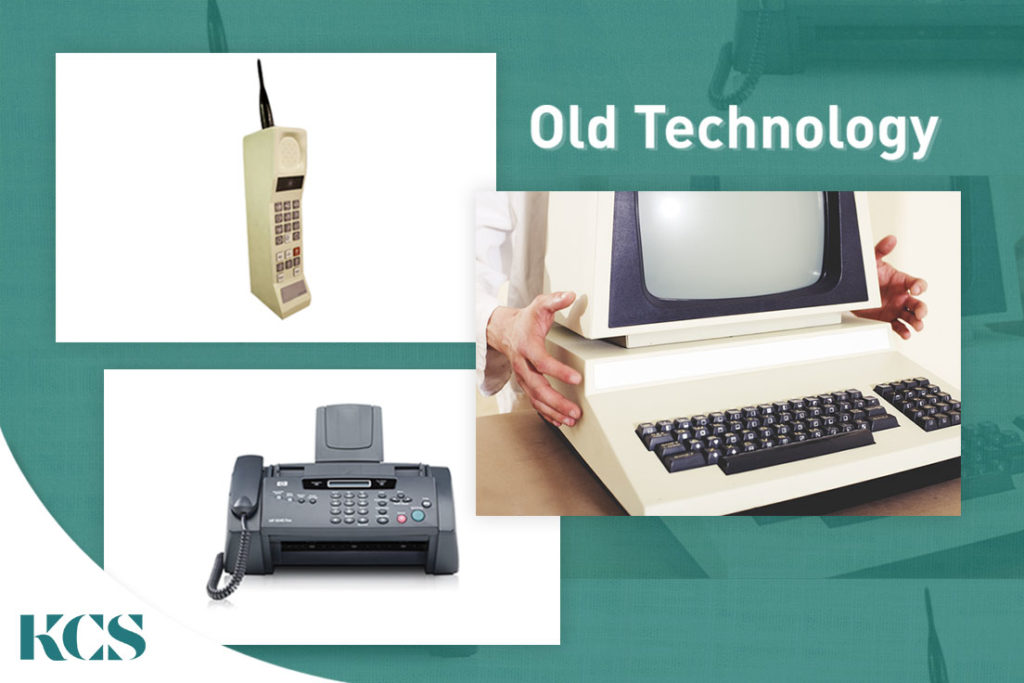 The 2 main areas of business operation impacted by technology throughout the last 40 years include; Communication and Data Management / Storage.
Has communication transformed in your business?
In the 80's and early 90's, communication was all paper based in the form of letters, reports, reference guides and manuals etc delivered via hand, post or fax. The time and money required for this paper based style was exhaustive on not only your hip pocket but also the environment.  However, it did mean that privacy was paramount and when you clocked off for the day, work actually finished.
From the mid 90's onwards, communication has transitioned into the digital world of email and instant chat messaging software like Slack, Microsoft Teams and Google Hangouts.  This has allowed communication within businesses to occur faster, cheaper and enable the management of a team in multiple locations if required.  However it does mean that work is endless and strict guidelines need to be implemented to ensure security and your staff wellbeing is managed appropriately.
If communication has transitioned to the digital style in your business, it is valuable to have policies and procedures which guide your team in the appropriate use of the software.  Some major risks to your business if you don't have these guidelines include but are not limited to;
Staff burnout, confusion, time wasting

Double handling of data

Security issues for staff and clients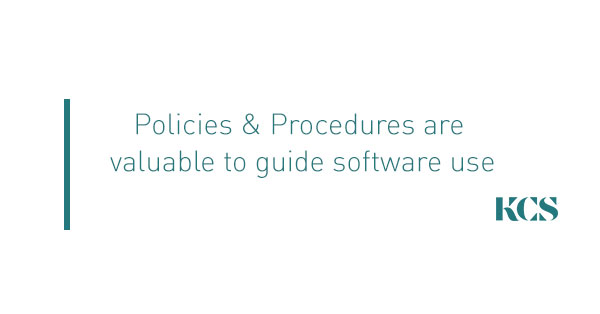 How does technology based Data Management and Storage impact your business?
In the 80's and early 90's, the internet was an unknown and only 0.4% of people used it.  This meant that data management and storage was in physical formats like paper, folders, cabinets, discs and tapes etc.  It meant that documents were duplicated and kept in multiple locations to control the risk of losing it to environmental factors like fire and flood and finding the right document when you needed it meant hours of painstaking searches through endless folders and cabinets.
Today, the internet rules our world and the figure of regular use has increased to 51% of the global population.  In this prominent digital world, data management and storage is now being done in cloud software like Google Drive, Microsoft OneDrive and Dropbox etc.  This has allowed businesses to work from anywhere, access documents at the drop of a hat and save time when searching for specific things as the search functions involved with software like Google and Microsoft are ridiculously powerful.
As with the transition of communication to the digital world, the transition of data management and storage also comes with a range of risks to your business that need to be managed;
Data backups so nothing is lost, 

Security installed so data can't be hacked,

Storage locations on servers in specific countries, 

Access to data by people who shouldn't have it,

Unsecure internet connections,

Devices being stolen and so much more
By conducting an assessment of all these risks (and more) you can understand the impact they will have on you, your business, product / service, staff and clients and implement controls to mitigate the risks as much as possible.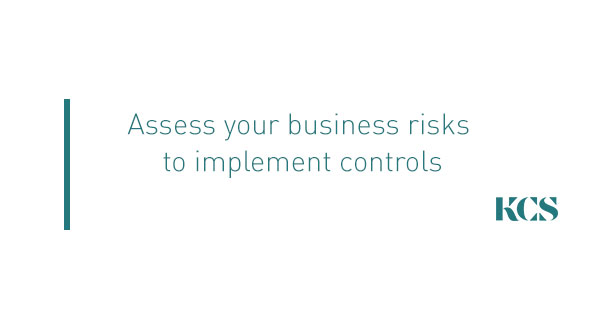 How does paper stack up to power in your business?
Anything we do in life and business inherently brings with it a level of risk.  It's not the risks that are the problem, it is the way you manage or more commonly the way you DON'T manage the risks that poses problems.  All too often we get invited into people's businesses, their babies, their life passions and the thing that blows our minds most often is the lack of risk management.  We don't know what we don't know and that is where KCS can provide guidance around the risks involved with paper or power in your business. Alternatively, at least start to list your risks and what kind of controls you can implement.  To support this risk transformation for your business, we have created a risk template. Just comment below "I want to manage my business risk" and we'll send it to you.